Gallery
Click on a photo below to see image larger and to scroll through
Rainham Village Primary School keeping positive
We are so proud of the art work produced by pupils that were in school last week. They are not only producing some fabulous work but helping both themselves and others to stay positive. Well done to the staff and pupils, we are very proud of you.
Photography Club visited Rainham Hall in December 2019
Some of Year 5-6 pupils meet on a Thursday lunchtime for our Photography club. Usually we take various photographs around the school on different topics. In December we visited Rainham Hall where we were able to take photo's inside and out. We take the photo's on our school I-pads.
.In Art Club the children produced some lovely work using weaving with paper.
Please take a look at some our the amazing art work created by pupils throughout the school.
We would like to thank everyone who brought in bottle tops from home. We are now very proud of our colourful underwater scene that has been created using the bottle tops.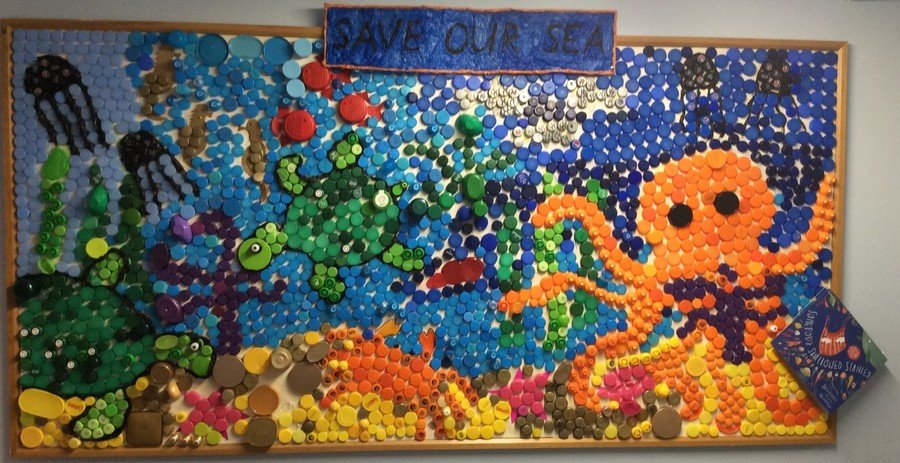 Thank you so much for all the items you sent in for our Harvest Festival this year. We were totally amazed at how much we received and your support has really made a difference to local families in the area who use Rainham Food Bank.